Recomending a Web design Company
WWW.CORKEYECLINIC.IE
"Looking at my peers websites and those of other medical professional practicves, one niche company appeared again and again leading the way in its approach and implementation of medical practice marketing website. That company was Active Online. After a brief meeting we were convinced and Active Online was charged with producing a clean corporate design and branding that would reflect the professional ethos and standing of our new practice.

In addition, an easy to use website administration system (or CMS) was an important requirement for us to take ownership of routine content editing, updates and future expansion without the requirement for advanced HTML skills.

The project was managed from start to finish by Active Online, guiding us on design approaches, functionality, content production and taking ownership of the technical requirements (Domain registration, DNS configuration, hosting procurement and comissioning) to ensure all we had to do was provide timely engagement with the design and focus on content production. Active Online were generous with advice and spent considerable effort offeing guidance in how to maximise the benefit of our website, drive traffic and generate new enquiries.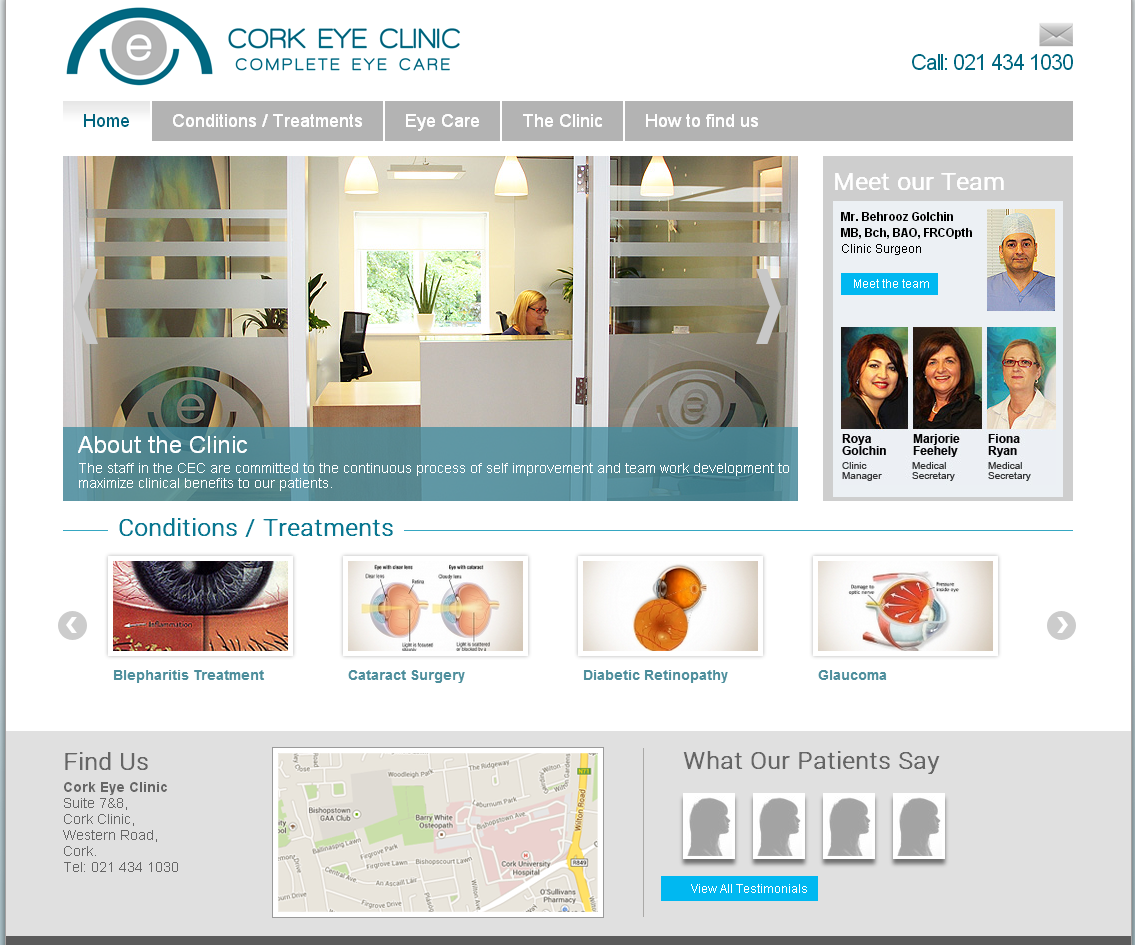 We are very happy with the end result and the back-office admin system (CMS) is even easier to use that we expected.

Our clients have responded very well to our online web presence and the website will be an important part of our marketing effort in the coming year.
Mr Behrooz Golchin.

Active Online can be contacted directly by contacting Jeremiah Ryan on 01 8666116 or go to www.activeonline.ie to learn more.